Transform Your Fireplace With A New Set Of Gas Logs
Do you have an old set of gas fireplace logs? Do you have a wood fireplace that you'd like to convert to gas? Today's gas logs from Hargrove are unbelievably realistic and they can be a great option for updating or converting your fireplace! These high-quality, hand-crafted logs are made using the castings of real wood logs, so you can expect natural bark patterns and wood grains that make it hard to tell these aren't actually wood themselves!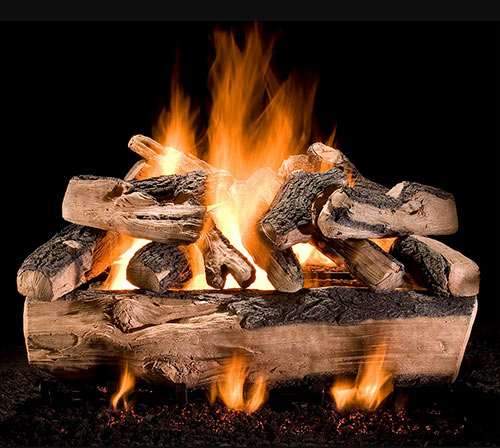 The Finest Gas Log Installers In Arlington, Dallas-Fort Worth, Area
Here at Black Velvet Chimney, we are experts at installing gas logs. You can count on us to properly set you up with your new set of logs. Note that this type of installation is best left to a certified and experienced professional that knows what they are doing.
We are proud to carry and install Hargrove gas logs. With Hargrove logs, you'll also enjoy a lifetime warranty against cracking and other damage, so you can be confident you'll enjoy your gas logs, year after year, fire after fire. To learn more about the gas log sets we sell and install here at Black Velvet Chimney, call 817-473-4466 or request more information — we're here to help you, from purchase to installation and maintenance!
If you're thinking about a new heating appliance, ask us about the best fireplaces, stoves and inserts we sell and install.